Child of Eden à petit prix lors de sa sortie sur PS3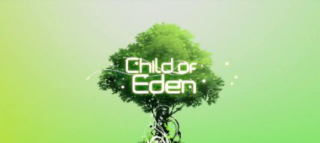 Alors que les heureux possesseurs d'une
Xbox 360
peuvent tâter depuis quelques semaines la dernière création de
Tetsuya
Mizuguchi
, contrairement aux joueurs PS3 qui devront patienter jusqu'à fin septembre, l'éditeur Français
Ubisoft
semble être plutôt peu satisfait par les ventes de leur shoot'em up musical, les contraignants à réagir.
Pour ce faire, la version PS3 de Child of Eden aura droit à un prix allégé avoisinant les 30€ dès sa sortie, contre actuellement environ 50€ sur Xbox 360. Cette baisse de prix devrait faire du bien aux ventes (ainsi qu'à notre porte-monnaie) étant donné qu'il suffit d'un peu moins de deux heures pour venir à bout des six niveaux présents sur la galette, ce qui logiquement doit en refroidir plus d'un.
Donc rendez-vous dès le 27 septembre prochain pour la sortie de Child of Eden sur Playstation 3. Pour rappel, le titre sera jouable au Playstation Move, ainsi qu'à la manette.