Deux jeux 3DS enregistrés sur le Club Nintendo, Kid Icarus Classic offert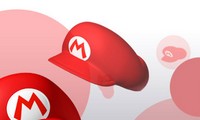 Histoire d'essayer de booster légèrement leurs ventes notre vieux continent, Nintendo vous propose, pour l'achat et l'enregistrement de deux jeux 3DS, l'excellent Kid Icarus dans sa version remasterisée en 3D gratuitement. Et ce jusqu'au 31 janvier 2012.
Prévu sur l'e-shop dès le 05 janvier prochain dans la collection 3D Classics, Nintendo Europe vient d'annoncer une opération visant à offrir ce classique de la nes à tout acquéreurs d'au moins deux jeux 3DS figurants parmi la liste ci-dessous, et ayant pensés à les enregistrer sur le Club Nintendo d'ici fin janvier, au plus tard.
– Resident Evil : Revelations
– Mario Kart 7
– Super Pokémon Rumble
– Super Mario 3D Land
– Tetris
– Star Fox 64 3D
– Resident Evil : The Mercenaries 3D
– The Legend of Zelda : Ocarina of Time 3D
– Dead or Alive : Dimensions
– Steel Diver
– Nintendogs + cats
– Pilotwings Resort
– Super Street Fighter IV 3D Edition
Mais ce n'est pas tout. En plus de ce petit cadeau bien sympathique, vous participerez automatiquement à un tirage au sort permettant, si vous êtes chanceux, de mettre la main sur une Nintendo 3DS aux couleurs de Mario, de la Princesse Peach, ou encore de Toad. Chacune étant produits qu'à 1000 exemplaires seulement.