Dragon Ball : Episode of Bardock adapté en anime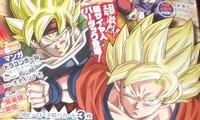 Excellente nouvelle pour les fans de l'univers d'Akira Toriyama, le dernier numéro du V Jump vient de nous apprendre que le spin-off intitulé Dragon Ball : Episode of Bardock se verrait très prochainement adapté en anime.
Publié dans ce même magazine entre Juin et Aout 2011, ce manga nous propose une sorte de vision alternative de l'affrontement entre Freezer et Bardock. Et s'il n'était pas mort? Et s'il avait survécu à la destruction de la planète Vegeta? C'est dans ce contexte un peu sur-réaliste que nous place Naho Oishi.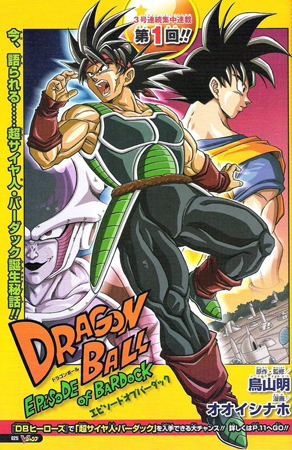 « Bardock est un guerrier à la solde de Freezer comme tous ses semblables Saiyans. Un jour, il reçoit la capacité de voir l'avenir, ce qui décide Bardock à convaincre son peuple à se révolter contre leur dictateur.
Seul survivant, Bardock réveille en lui le stade Super Saiyan et compte bien tout mettre en oeuvre pour se venger de Freezer »