Du gameplay pour Muramasa Vita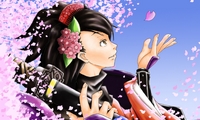 Muramasa : The Demon Blade sort de son long silence avec cette nouvelle vidéo où notre héroïne est confrontée à une bande de ninjas.
Pas grand-chose à se mettre sous la dent, malheureusement cette courte vidéo de gameplay n'est pas l'occasion de mettre en évidence les nouveautés qu'apportera cette version Playstation Vita, mais elle a tout de même le mérite de permettre une petite comparaison avec la version Wii. Muramasa : The Demon Blade sortira le 28 mars 2013 au Japon.