Énorme succès pour P4 The Golden et Arena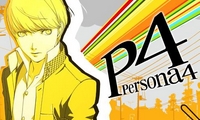 La licence phare d'Atlus semble se porter mieux que jamais, et ce n'est pas les ventes de Persona 4 The Golden et de Persona 4 Arena qui feront dire le contraire.
Atlus vient de dévoiler les chiffres de ventes des deux derniers Persona. On apprend tout d'abord que Persona 4 The Golden, sorti uniquement sur PS Vita, aurait franchi la barre des 260 000 unités vendues depuis son lancement le 14 juin dernier au Japon. Des chiffres qui dépassent les objectifs de vente de la société. Il faut également noter que le titre ne sortira que le 20 novembre prochain aux USA, et un peu plus tard en Europe. Ces chiffres devraient donc sensiblement gonfler durant les mois à venir.
Ensuite, l'éditeur a également déclaré que Persona 4 Arena aurait quant à lui dépassé les 220 000 unités écoulées rien qu'au Japon. Il faut noter qu'il s'agit du premier essai de la licence à la baston, ce laisse donc présager une éventuelle suite dans un futur plus ou moins lointain. En tout cas, le titre mérite son succès puisqu'il est réellement de qualité, et ce grâce aux efforts du studio Arc System Works.