Fire Emblem : Blue Sacred Sword and Red Demon Lance annoncé sur Nintendo 3DS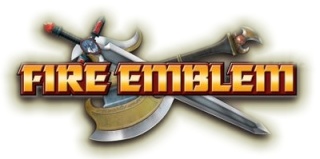 Après un départ un peu laborieux, et disposant d'un catalogue plutôt pauvre et sans réels jeux qu'on pourrait qualifier de
"Must Have"
, si ce n'est quelques remakes, la tendance semble s'être soudainement inversée pour la
Nintendo 3DS
. La mettant en bonne posture pour remonter rapidement la pente.
En effet, après la
récente baisse de prix
de la machine, boostant considérablement les ventes, puis ensuite l'annonce par
Hideo
Kojima
à la Gamescom de
Zone of the Enders 3DS
, voici l'arrivée d'une nouvelle bombe qui devrait faire un bien fou à la santé de la dernière portable de
Nintendo
.
Qui ne connait pas la série des Fire Emblem? Le studio Intelligents System vient d'avouer que leur fameuse série, tant adulée par les fans, serait bientôt de retour avec l'arrivée d'un premier volet sur 3DS ! Nommé Fire Emblem : Blue Sacred Sword and Red Demon Lance, cet opus au nom à rallonge nous contera les aventures de la princesse du royaume de Bern, et du prince de Lycia. Deux histoires totalement différentes qui prendront place en même temps, sous diverses perspectives.
Et enfin, dernière info, ce nouveau Fire Emblem possèdera deux modes de jeu : le "Cusual Mode" dont la signification coule de source, ainsi qu'un mode "Lunatic", pour ceux qui recherchent le challenge. Voilà, pas d'images pour le moment.