The King of Fighters XIII : le Max Cancel en vidéo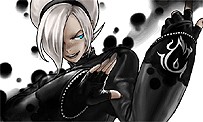 Désormais attendu pour le 25 novembre 2011, The King of Fighters XIII s'illustre une fois de plus via cette vidéo présentant une nouvelle série de combos, ainsi que le fameux Max Cancel.
Après visionnage de ces séquences de gameplay, le moins qu'on puisse dire c'est qu'il faudra faire preuve d'une parfaite synchronisation afin de sortir ce genre d'enchainements. Le timing exigé ne laissant pas le droit à l'erreur, sous peine de ne jamais franchir le stade de noobie.
Allez, petite piqure de rappel,
SNK Playmore
offrira pour toutes précommandes du titre quatre CDs regroupant
la bande-son des 15 ans de la série
. Un bonus bien sympathique dont il serait criminel de se priver !