La série Lupin the Third fête ses 40 ans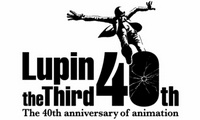 Dans le cadre du 40ème anniversaire de la série Lupin III, un épisode spécial vient d'être annoncé au Japon.
Celui-ci se nommera Lupin III: Touhou Kenbunroku Another Page et nous plongera au coeur d'une affaire où Lupin III est suspecté du meurtre de Theo Argent, un professeur d'université qui a découvert la page manquante des observations de l'explorateur Marco Polo en 1298. Et c'est ainsi que notre héros partira en quête de l'assassin, assisté par la petite fille du professeur. Cet épisode sera diffusé le 2 novembre prochain. Sachez également qu'une série intitulée Lupin III : Mine Fujiko to iu Onna a débutée en avril 2012 au Japon, et compte un total de 13 épisodes.