Le mode coopération de Tales of Graces F en vidéo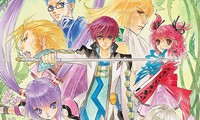 Prévu aux Etats-Unis le 13 mars 2012, Tales of Graces F s'offre une nouvelle bande-annonce.
Plus d'un an après sa sortie nippone, Tales of Graces F débarquera mardi prochain sur le sol américain. Et pour fêter ça, Namco-Bandai vient de mettre en ligne un nouveau trailer, dévoilant cette-fois le mode coopération du jeu. "Enfin !" diront les amateurs de jeux de rôles. Quant à nous, l'Europe devra patienter encore quelques mois. Normalement pas avant le courant de l'été prochain.