Le retour de The Last Guardian le 20 février ?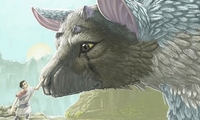 Comme vous le savez sans doute, Sony organisera le 20 février un évènement de grande ampleur durant lequel sera très probablement montrée la Playstation 4. Allez savoir s'il s'agit d'un hasard, mais voilà que Fumito Ueda sort de sa grotte afin de nous faire savoir que The Last Guardian n'est pas mort !
En effet, le bougre a tenu à nous faire savoir que The Last Guardian est toujours en cours de développement, et qu'une date de sortie ne pourra être révélée que par Sony. Une déclaration somme toute assez logique, mais pourquoi donc nous faire part de cela maintenant ? A juste une semaine de l'évènement de Sony ! Il faut l'avouer, c'est un peu gros comme coïncidence, mais soit.
« Comme certaines d'entre vous le savent, j'ai quitté Sony Computer Entertainment Japan il y a quelques temps pour poursuivre mes passions créatives. Néanmoins, je continue de travailler sur The Last Guardian en tant que freelance.
Malgré l'attente, The Last Guardian reste sous ma supervision créative et est encore en développement avec une équipe incroyablement talentueuse.
Je dois aussi mentionner que les détails concernant la date de sortie sont uniquement décidés par Sony Computer Entertainment, pas par moi. S'il-vous-plaît, gardez un œil sur leurs prochaines annonces officielles.
Tout en allant de l'avant, il est de mon intention de poursuivre mon implication dans le projet The Last Guardian, ainsi que poursuivre de nouveaux projets créatifs avec une nouvelle perspective. »
Pensez-vous que Sony annoncera mercredi prochain l'arrivée de The Last Guardian sur Playstation 4 ? Et pourquoi pas, peut-être s'agira-t-il d'un des titres de lancement ! Quoi qu'il en soit, nous aurons les réponses à toutes ces questions d'ici seulement sept petits jours.