Lollipop Chainsow : Le nouveau projet de Suda 51 dévoilé !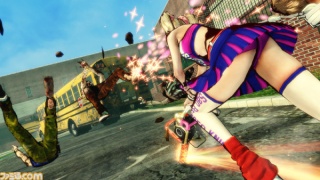 Le moins qu'on puisse dire, c'est que chez
Grasshopper Manufacture
ils ne perdent pas de temps. Après l'arrivée en mai de
No More Heroes : Heroes' Paradise
sur Playstation 3, et la sortie le mois passé de
Shadow of the Damned
, voici que leur nouveau projet s'illustre déjà !
Intitulé
Lollipop Chainsow
, le titre nous proposera d'incarner Juliette, une jeune lycéenne issue d'une famille de chasseurs de zombie. Après une invasion de zombies dans la
San Romero High School
où Juliette fait ses études, notre jeune étudiante tentera des les repousser en utilisant sa tronçonneuse et ses compétences de cheerleader pour nous offrir des acrobaties en tout genre et un bain de sang.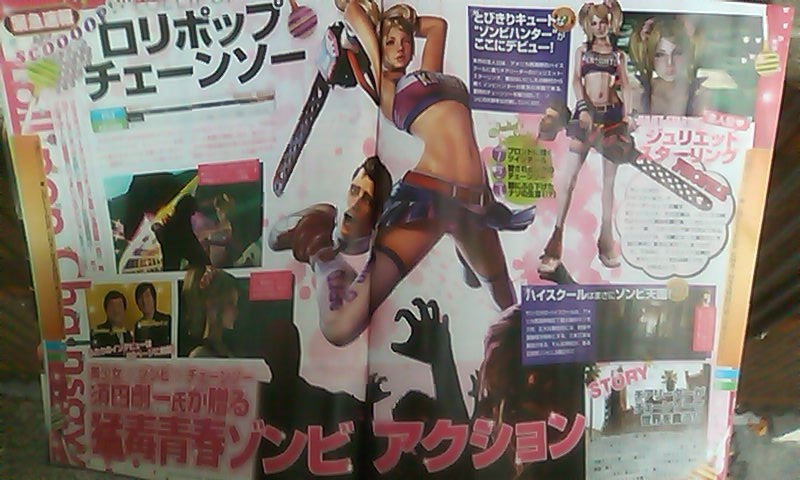 Aie, vous vous dites peut-être "oh non, pas encore du massacre de zombies…", mais ne vous inquiétez pas. D'après les dires de Goichi Suda (alias Suda 51), lui et son équipe seraient entrain de nous cocoquetter un jeu complètement différent de ce qu'on a l'habitude de voir dans le genre jeu de zombies, et qui nous proposera une expérience totalement inédite.
Prévu sur Playstation 3 et Xbox 360, Lollipop Chainsow débarquera courant 2012 sur les deux supports.