Loups garous et zombies présent dans The Elder Scrolls V : Skyrim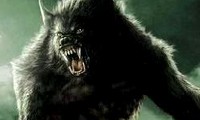 Ah, les fuites… probablement l'un des pires cauchemars des éditeurs, pouvant bousiller en un instant un bel effet de surprise visant à en mettre plein la gueule aux joueurs ! Et bien Bethesda en fait les frais une nouvelle fois, avec le leak de la deuxième race bonus de leur dernière production.
Si l'on en croit les images ci-dessous, en plus de pouvoir se transformer en zombie, il sera possible de se joindre à la race des lycanthropes. Autrement dit, se métamorphoser en loups garous à la nuit tombé. Une possibilité qui semble plausible étant donné que ces créatures étaient déjà présentes dans une extension de Morrowind, mais qui fait tout de même super plaisir !
Peu d'infos concernant le rituel de transformation, mais selon la source dont proviennent ces images, ce statut serait atteint dans le cadre d'un ensemble de quêtes précises. Pour rappel, The Elder Scrolls V : Skyrim sera disponible dès jeudi dans toutes les bonnes crèmeries.