L'ultime trailer de Blue Exorcist The Movie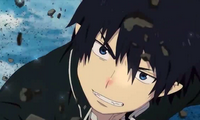 C'est aujourd'hui que sort Blue Exorcist the Movie au Japon, et à cette occasion, le studio A-1 Pictures vient de mettre en ligne un trailer de lancement plus qu'alléchant !

Ce film inspiré de l'œuvre de Kazue Kato nous propose de suivre rin et ses amis dans une aventure inédite, qui n'a aucun lien avec le manga. Si vous ne connaissez pas Blue Exorcist, sachez que le manga et la série d'animation sont tout les deux disponibles aux éditions Kazé.