Nayuta no Kiseki daté au Japon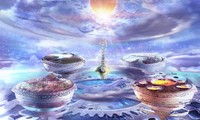 Le 26 juillet prochain marquera la sortie nippone du prochain volet de la saga RPG The Legend of Heroes, Nayuta no Kiseki.
On en profite pour rappeler que ce nouvel épisode introduira de nouveaux continents à explorer (comme en témoigne la vidéo ci-dessous), des protagonistes totalement inédits, ainsi que de nouveaux mécanismes de jeu. A noter qu'un remake de Zero no Kiseki est en préparation sur Vita, ainsi qu'un nouvel opus de la série Ys. Bref, ça promet !