Nouveau trailer pour Zone of the Enders HD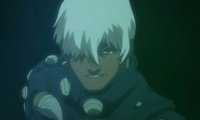 C'est à l'occasion de la Comic Con 2012 se tenant actuellement à San Diego que Konami en a profité pour dévoiler un nouveau trailer de Zone of the Enders HD Collection.
D'une durée de près de huit minutes, cette vidéo est l'occasion d'admirer diverses séquences de gameplay et brides de cinématiques tirées de Zone of the Enders 2 : The 2nd Runner, le tout avec pour fond sonore la sublime musique d'introduction. Ce qui plutôt plaisant, même si le doublage anglais fait un peu tâche. Nous espérons donc que la version européenne permettra d'opter pour les voix japonaises.
Zone of the Enders HD Collection débarquera le 25 octobre prochain au Japon, mais toujours aucune date précise n'a été communiqué pour l'occident. Il faudra continuer de se contenter de notre vague automne 2012.