Persona 4 The Golden annoncé en Europe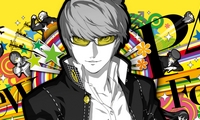 Cela faisait plusieurs mois qu'on savait que Persona 4 : The Golden débarquerait en cette fin d'année sur le sol américain, le 20 novembre pour être précis, mais il aura fallu attendre le TGS pour avoir droit à une date européenne.
Il faudra donc patienter jusqu'au printemps 2013 avant de pouvoir tâter ce remake de l'excellent Persona 4, ce qui est tout de même atrocement éloigné. Mais étant donné qu'il est quasiment certain que le titre ne disposera pas de sous-titres en français, n'oubliez pas qu'il vous est possible de l'importer ou tout simplement de le télécharger via le Playstation Store US.