Pokémon Donjon Mystère arrive sur 3DS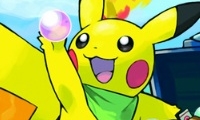 Il fallait s'y attendre, après les suites de Pokémon Black & White et Pokémon Conquest ayant fait de la résistance sur Nintendo DS, le parc de 3DS semble à présent suffisamment important afin de mener la licence vers d'autres horizons.
Et c'est la série des Pokémon : Donjon Mystère qui fera en premier ce changement de génération, avec un nouvel épisode intitulé « Magnagate and the Infinite Labyrinthe ». Attendu pour cette fin d'année au Japon, la formule restera la même avec des niveaux générés aléatoirement à visiter, mais avec en bonus une exploitation de la réalité augmentée.