Premier trailer européen de The Last Story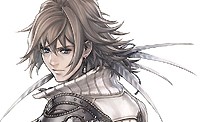 Faisant partie des perles du jeu de rôle japonais de ces dernières années, The Last Story est l'un de ces jeux que l'on pensait ne jamais voir débarquer dans nos vertes contrées. Qui resteraient à tout jamais inaccessibles, à l'état de saint-graal, de reliques que nous ne pourrions jamais tenir fermement entre nos petits doigts boudinés à moins de ne passer par la case import.
Et bien que neni ! C'était sans compter sur la bonté de Nintendo. Offrant à sa machine une fin de vie des plus respectables. Et pour officialiser tout ça, le studio Mistwalker vient à l'instant de diffuser le tout premier trailer européen de leur dernière production.
Cette vidéo est l'occasion de redécouvrir le système de combat, si particulier, ainsi que d'illustrer quelques passages clés tirés de l'intrigue. Sortie prévue sur Wii en février prochain, si tout se passe bien.