The Unfinished Swan de retour en vidéo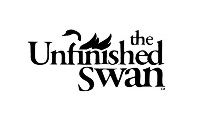 Déjà illustré en juin dernier durant l'E3, The Unfinished Swan s'invite également à Cologne.
The Unfinished Swan aura profité lui aussi de la Gamescom afin de refaire parler de lui. Malgré la mise en ligne d'un nouveau trailer, ce jeu à la direction artistique particulière et au concept qui semble l'être tout autant nous semble malheureusement toujours aussi mystérieux. Il a été précisé que les interactions avec le monde se feront à l'aide du PS Move, mais nous n'en savons pas plus. The Unfinished Swan est pourtant attendu en cette fin d'année sur le PlayStation Store, il serait donc temps qu'il se fasse un peu moins discret.