Persona 4 The Golden : images du collector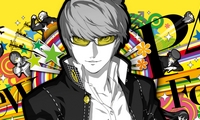 L'édition limitée de Persona 4 : The Golden s'illustre au travers d'une série d'images.
Alors que nous espérons toujours le voir arriver un jour en occident, nos voisins américains pourront quant à eux tâter Persona 4 : The Golden dès le mois de novembre. Et à l'occasion de cette sortie de plus en plus proche, Atlus vient de dévoiler l'édition collector du titre. Portant le doux nom de « Solid Gold Premium Edition », cette édition très limitée ne sera distribuée qu'en 10 000 exemplaires, et proposera pour exactement 69,99$ une housse, une coque de protection, huit wallpapers, ainsi qu'une série de stickers.