Un MMOFPS Ghost in the Shell prévu en 2014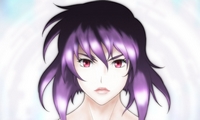 Disparue du paysage vidéoludique depuis près de huit ans, la série Ghost in the Shell bénéficiera prochainement d'une nouvelle adaptation en jeux vidéo !
Cette nouvelle adaptation de l'œuvre de Masamune Shirow prendra la forme d'un MMOFPS et sortira début 2014. Neople se chargera de ce projet, studio à qui nous devons déjà Dungeon Fighter LIVE : Fall of Hendon Myre. Concernant le concept, il reprendra l'univers de Stand Alone Complex et proposera « des combats de pirates informatiques cyborg pour le contrôle de ressources stratégiques » déclare l'éditeur Nexon, mais également de la cyberization et d'autres joyeusetés propres au manga, le tout sur un fond de modes coopératifs et compétitifs.