Un Motion Comic offert lors du sixième film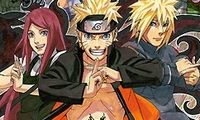 A l'approche de la sortie du sixième film Naruto Shippuden, nous apprenons que nos compères japonais auront droit à un petit goodies sympathique avant d'entrer en salle.
Afin de s'assurer un lancement de qualité, le site Adala News nous rapporte que les premiers 1,5 millions de spectateurs qui iront voir Naruto the Movie : Road to Ninja recevront un Motion Comic inédit. Concrètement, il s'agira d'un DVD retraçant l'histoire de Naruto à l'aide des représentation 3D, de commentaires, et d'une longue interview de l'auteur. Puis petit détail qui compte, la jaquette est illustrée par Masashi Kishimoto !
On espère cependant que cela portera ses fruits, car la production et la distribution de cet épisode spécial aura tout de même couté plus de 100 millions de Yens ! Autrement dit, environ 992 000 €.