Un nom de code pour Zone of the Enders 3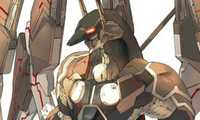 Une série de photos prises lors de la présentation d'un dénommé Enders Project viennent de finir sur la toile. Alors, ça ne vous rappel rien…?!
A en juger par ces quelques images, Zone of the Enders 3 serait bel et bien une réalité. Oui, vous avez bien lu ! Après tant d'années d'attente, notre patience sera enfin récompensée. Puis qui sait, on peut même espérer le voir pointer le bout de son nez lors de la conférence Pré-E3 de Konami !
Pour le moment, tout ce que nous savons à son sujet c'est son nom de code : Enders Project. Mais on espère évidemment en apprendre d'avantage très prochainement.