Un retard de quelques semaines pour El Shaddai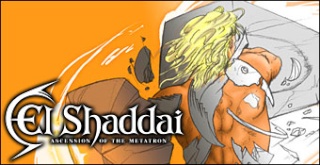 Disponible au pays du soleil levant depuis fin avril, comme si le titre d'I
gnition Entertainment
ne mettait déjà pas assez de temps à débarquer sur notre continent, selon certains sites de ventes en ligne tels que
Gamestop
, ou encore
Amazon
, il semblerait qu'
El Shaddai : Ascension of the Metatron
ait droit à un report de quelques semaines. Que ce soit pour sa sortie sur le territoire US ou Européen…
Ainsi, cessez d'espérer mettre la main dessus dès le 09 septembre prochain, puisqu'il ne débarquera à présent qu'à partir du 30 septembre 2011, soit à peine deux jours après la sortie de la The Team Ico Collection.
Bien sur il pourrait ne s'agir que d'une erreur, puisque l'éditeur n'a pour le moment encore rien communiqué à ce sujet. Mais il faut bien avouer que ce report ne serait pas vraiment étonnant, malheureusement… wait and see.
MAJ : Le report de la version US vient d'être confirmé, passant du 26 juillet au 16 août. Pour le moment pas un mot nous concernant, même s'il ne faut pas s'attendre à être épargné par ce "petit" retard.