Une première série d'images pour Nura : Rise of the Yokai Clan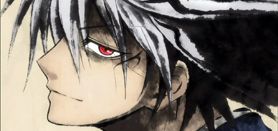 Après s'être finalement montré
il y a quelques jours
via un premier scan diffusé dans le dernier numéro du
Shonen Jump
,
Nura : Rise of the Yokai Clan
s'illustre à nouveau; au travers de la quinzaine d'images présentes ci-dessous.
Petite info qui rassurera sans doute les plus sceptiques, Takeshi Yamanaka (directeur de BlazBlue) vient de confirmer via son compte Twitter que cette adaptation du manga de Hiroshi Shiibashi sera bien réalisée en collaboration avec Arc System Works. Konami souhaitant probablement mettre toute les chances de son coté afin de fournir un jeu de qualité, même si on ignore encore quel sera le travail réalisé par le studio.
Allez, plus que quelques mois de patience avant la sortie de Nura : Rise of the Yokai Clan sur Playstation 3 et Xbox 360, même si sa sortie est toujours cantonnée au sol Japonnais, pour le moment.