Zero no Kiseki s'offre un nouveau trailer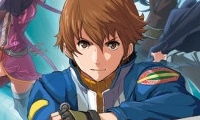 Sorti il y a près de deux ans au Japon sur Playstation Portable, The Legend of Heroes : Zero no Kiseki prépare son arrivée sur PS Vita avec ce nouveau trailer.
Cette nouvelle vidéo est l'occasion de resituer l'intrigue et l'histoire des différents personnages, de faire le point les possibilités de gameplay, et de rappeler que le titre est attendu pour le 18 octobre prochain au Japon. Du coté des nouveautés, par rapport à la version PSP il n'y a pas grand-chose à se mettre sous la dent. Mais on appréciera tout de même ce petit affinage technique, ainsi que la présence d'un doublage intégral !