Zone of the Enders débarque sur Nintendo 3DS !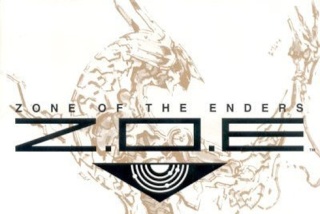 Alors que malgré sa baisse de prix plutôt conséquente, la
3DS
semble avoir du mal à convaincre principalement de part son manque de jeux, en dehors des nombreux remakes, voici qu'à la surprise générale
Hideo Kojima
vient de faire une annonce choc sur son
Twitter
, qui fera à coup sur du bien à la dernière portable de
Nintendo
!
En effet, après l'annonce à l'E3 dernier du retour de Zone of the Enders 1 & 2 sur Playstation 3 et Xbox 360, le papa de la série des Metal Gear ne s'arrête pas là, puisqu'il vient de dévoiler un épisode inédit à la Nintendo 3DS ! Oui, vous avez bien lu, un épisode inédit. Pas un nouveau remake, ni l'arrivée de Zone of the Enders Collection sur 3DS.
Même si cette révélation peut laisser dubitatif, car lâchée comme ça, d'un coup, sans qu'on la voit venir alors que Konami aurait pu garder cette annonce dans sa manche pour sa conférence à la Gamescom. Notre cher Hideo a malgré tout souhaité préciser, afin ça soit clair, que le jeu bénéficiera d'une histoire totalement inédite, et en a également profité pour lâcher cette petite image où il est clairement indiqué Z.O.E 3DS.