The Elder Scrolls IV : Oblivion fête ses cinq ans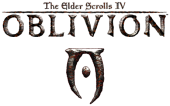 Si vous aviez vécu ses dernières années sur une île déserte, reculé loin de toute actu vidéoludique, jusqu'à être passé à coté de ce monument du
RPG
qu'est
The Elder Scrolls IV : Oblivion
, et bien bande de petits veinards,
Bethesda
a pensé à vous !
Afin de fêter dignement les cinq ans de son célèbre jeu de rôle, l'éditeur vient en effet d'annoncer l'arrivée incessamment sous peu d'une édition "5ième Anniversaire" comprenant quelques petits bonus bien sympathiques, le tout pour un prix dérisoire.
Dès le 23 septembre prochain vous pourrez donc vous procurer le jeu dans une jaquette tout de gris vêtue, accompagnée des deux extensions (Knights of the Nine et Shivering Isles), d'un DVD making-of, ainsi que d'un bon de réduction de 10€ pour l'achat de The Elder Scrolls V : Skyrim, le tout pour 20€ sur consoles, et 15€ sur PC.
Pour ceux qui hésitaient à se procurer l'édition Game of the Year, rien que pour le bon de réduction offert, cette version cinquième anniversaire est au final de loin la plus intéressante !