Enfin du neuf concernant The Last Guardian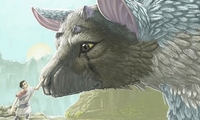 Suite à la rumeur qui avait circulé la semaine passée concernant un éventuel abandon du développement de The Last Guardian, Eurogamer est parvenu à obtenir une interview avec Shuhei Yoshida afin de discuter de l'avenir du jeu.
Concrètement, nous apprenons que The Last Guardian est bel et bien toujours en développement, une première version jouable destinée à rassurer les fans avait même été finalisée, mais divers soucis techniques ont conduit l'équipe dans une impasse. Ces problèmes étant plus difficiles à résoudre que prévu. Depuis, la Team ICO est entrain de retravailler le titre sur de nombreux aspects qui ne le font pas avancer d'un point de vue extérieur, mais en interne ça continue d'avancer.
Il est donc très difficile pour Shuhei Yoshida de dire si The Last Guardian sera présent ou non au Tokyo Game Show, mais ils font tout leur possible pour que ce soit le cas.