Game of Thrones : une nouvelle vidéo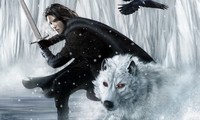 Cyanide vient de mettre en ligne une nouvelle bande-annonce de Game of Thrones, leur prochain projet vidéoludique tournant autour de la célèbre série TV.
Après avoir œuvré sur le STR A Game of Thrones : Genesis, salué aussi bien par la critique que par les joueurs, Cyanide, le détenteur des droits d'adaptation vidéoludique de la série TV, reviendra en mai prochain avec un RPG en vue à la troisième personne, qui n'est autre que Game of Thrones, un nouveau titre de la licence « Le Trône de Fer » prévu sur PlayStation 3, Xbox 360 et PC.
Toujours en développement dans les studios du francilien Cyanide, ce prochain jeu de rôle rappelle ses ambitions de grandeur par le biais d'une jolie bande-annonce, dédiée cette fois-ci à la trame scénaristique du soft. Pour ceux qui l'auraient oublié, dans ce RPG plein d'ambition, vous dirigez tour à tour Mors, un officier de la Garde de Nuit, et Alester, membre de l'ordre des Prêtes Rouges de R'hllor, afin de lutter contre un ennemi commun.
Avec l'auteur américain George R.R. Martin à la narration, nul doute que Game of Trones risque de satisfaire aussi bien les aficionados de la série TV que les amateurs du genre.