Le film Tales of Vesperia quitte le Japon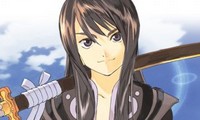 A défaut de pouvoir jouer à Tales of Vesperia sur votre PlayStation 3, vous pourrez au moins y insérer le Bluray du film !
Sorti dans les salles nippone en octobre 2009, l'éditeur Funimation vient d'acquérir les droits de Tales of Vesperia : The First Strike, et distribuera le film en Amérique du Nord et au Canada.
Adapté du célèbre jeu de rôle exclusif chez nous à la Xbox 360, ce film prendra place avant les évènements survenus dans Tales of Vesperia, et nous plongera au coeur d'une mission où Flynn Scifo et Yuri Lowell devront enquêter sur une étrange effusion d'AER près du village de Shizontania.
Tales of Vesperia sortira en Bluray et DVD dans le courant de l'année, sans plus de précisions.