ZOE HD Collection : le trailer de lancement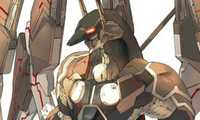 Tandis que Zone of the Enders HD Collection était sorti le mois dernier aux USA et au Japon, c'est dans exactement quatre jours qu'il débarquera sur notre vieux continent. On l'aurait presque oublié !
Malgré leur communication désastreuse autour de la sortie européenne, Konami tente de rattraper le coup en diffusant une nouvelle vidéo de gameplay ayant pour fond Beyond the Bounds dans une version remixée. Sachez également que le titre contiendra une démo du très attendu Metal Gear Rising : Revengeance.