Le trailer du VGA de Castlevania : LOS 2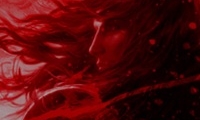 Voici le dernier trailer de Castlevania : Lords of Shadow 2, diffusé il y a trois jours lors des Video Games Awards.
Enfin, Konami vient de mettre en ligne le trailer de Lords of Shadow 2 ! Malheureusement, en dehors de ces quelques séquences de gameplay et extraits de cinématiques, ces Video Games Awards ne furent pas été l'occasion de se mettre grand-chose de croustillant sous la dent. Qui a dit une date de sortie? Et attention. avant de vous jeter sur cette bande-annonce, sachez qu'un énorme spoil vous attend si vous n'avez pas terminé le premier épisode.