Tales of the Heroes : Twin Brave fait parler de lui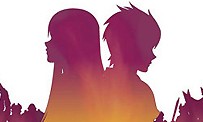 Après l'annonce de
Tales of Innocence R
, nous vous faisions part il y a quelques jours
d'un second Tales of
dévoilé lors du
Tokyo Game Show
se tenant en début de semaine. Bien qu'il fut confirmé entre temps qu'il cet opus mystérieux était bien
Tales of the Heroes
, prévu
courant 2012
sur
PSP
, l'éditeur
Namco Bandai
vient enfin de lâcher une image tirée du jeu, ainsi qu'une première série d'informations.
Ainsi, ce nouvel épisode prendra la forme d'une sorte de beat'em all 3D dans lequel vous incarnerez l'un des héros tirés d'anciens opus de la série. Vous pourrez retrouver Mira Maxwell et Jude Mathis de Tales of Xillia, le duo Yuri Lowell et Flynn Scifo tout droit venu de Tales of Vesperia, ou encore Lloyd Irving en provenance de Tales of Symphonia. Lâché dans divers donjons, comme c'est généralement le cas dans un beat'em all vous devrez venir à bout de nombreuses vagues d'ennemis qui se dresseront sur votre chemin, et ce en compagnie de votre binôme.
Du point de vue de l'histoire, le jeu sera découpé en plusieurs scénarios en rapport avec les personnages incarnés. Donc pas sur qu'une rencontre sera possible entre persos tirés d'épisodes différents.