Tales of Xillia 2 : une vidéo promotionnelle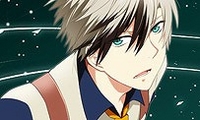 Tales of Xillia 2 s'illustre aujourd'hui au travers d'un nouveau spot publicitaire nous rappelant que le titre sortira le 1er novembre prochain.
Reprenant une partie des protagonistes déjà présent dans Tales of Xillia, ce second épisode nous proposera d'incarner deux nouveaux héros dont Ludger, un personnage énigmatique qui aura la possibilité de revêtir l'apparence de Gaikaku en remplissant certaines conditions. De plus, cette forme spéciale évoluera au cours de l'aventure, mais aucune précision n'a été apportée pour le moment.