Un trailer pour Naruto : Road to Ninja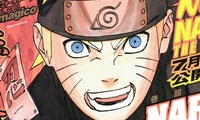 Attendu à la fin du mois prochain dans les salles obscures japonaises, Naruto the Movie : Road to Ninja s'illustre à nouveau au travers de ce second trailer.
Bien que nous avions eu droit il y a plusieurs semaines à une vague d'informations qui nous avait permit de mieux comprendre le scénario de cet énième film, qui soit dit en passant assez tordu, nous avons à présent un aperçu de ce que donnera ce grand foutoir.
Dans ce film l'Homme Masqué attaque Konoha avec pour intention de capturer Kyubi, et il en profite pour plonger Naruto dans un puissant Genjutsu. Vous comprenez à présent pourquoi la totalité des membres de l'Akatsuki sont de retour, pourquoi les parents de notre petit blondinet sont revenus à la vie, et pourquoi certains ninjas de Konoha ont un comportement totalement opposé à leur personnalité. Sur ce, je vous laisse juger par vous même. N'hésitez pas à donner votre avis.