The Witch and the Hundred Soldiers : de nouvelles images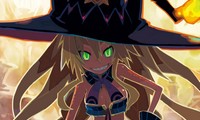 The Witch and The Hundred Soldiers continue de s'illustrer avec ces deux artworks et cette nouvelle galerie d'images.
Attendu chez nous en début d'année prochaine, Nippon Ichi Software vient de mettre en ligne de nouvelles images de son Action-RPG, ainsi que deux magnifiques artworks. Pour rappel, The Witch and the Hundred Soldiers permettra d'incarner un héros accompagné de ses 99 compagnons, et dont la mission sera de vaincre la vilaine sorcière. Sortie fixée au 28 juin au Japon.